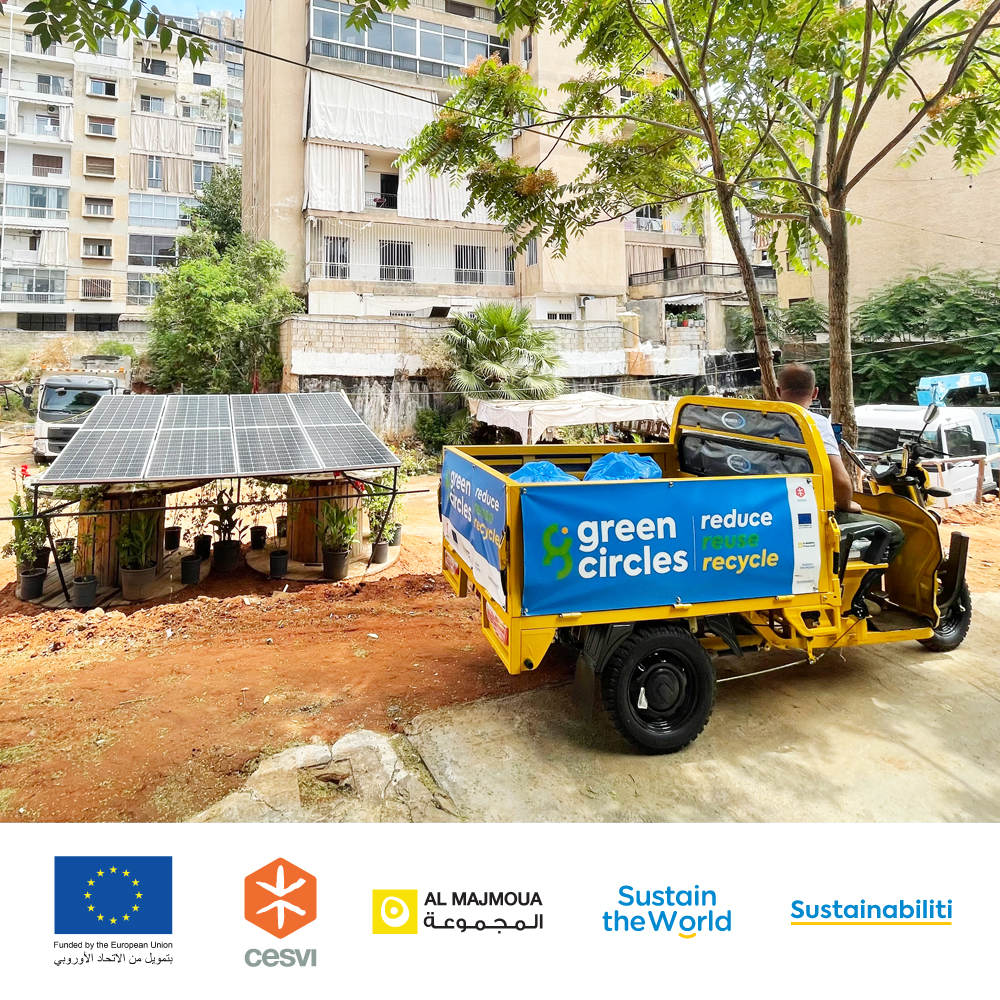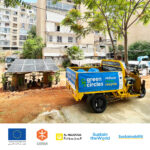 Description of the project: This project empowers vulnerable communities in Lebanon with a focus on women, youth, refugees, and other underserved individuals to implement local climate solutions. The Green Circles initiative offers education, training, and work experience on circular economy via collaborative, community-led programs. Complementary, the RISE2030 program focuses on empowering women and youth to build capacities and improve living conditions through access to technical training and employment. RISE2030 launched the first all-woman solar team in Lebanon thereby challenging gender stereotypes in the male-dominated construction sector that has less than 1% of female representation.
Climate impact
Design and installation of on-grid solar photovoltaic systems to meet 100% of daily needs.
Promoting circular economy via the creation of 2,000 jobs indirectly benefiting over 35,000 people.
Focus on waste recycling and management facilities,
wastewater treatment plants, and public gardens.
Gender impact
RISE2030 changed the quota of women in construction
projects from 5% in 2018 to 30% in 2022.
Green Circles, with 80% female participation, empowers
women in the circular economy sector.
Scalability / replicability
Series of replicable training programs conducted across
Lebanon.
Small grants enable women to grow and start their own
circular small businesses.