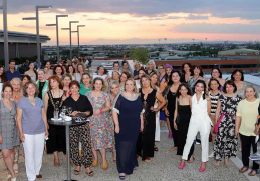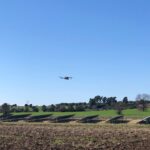 Description of the project: WEnCoop is a women-led energy cooperative initiated by the Greek Association of Women Entrepreneurs and founded by 60 businesswomen in June 2021. It aims to promote clean, sustainable energy innovation, address energy poverty and transform consumers into prosumers while achieving the EU climate goals. WEnCoop's members and direct beneficiaries are women from diverse backgrounds living in vulnerable Greek communities. The cooperative has already installed a 1 MW photovoltaic park in Kassandra, Chalkidiki. It is boosting women's participation in the Greek energy sector, raising awareness, mobilizing citizens and tracking the European Green Deal's progress on energy transition.
Climate impact
PV plant of 1 MW is estimated to save 919 tonnes of CO2/ year.
Contributing to renewable energy production, and citizen-led energy transition.
Addressing energy poverty, promoting social solidarity and end-user energy efficiency.
Gender impact
Strengthening women structured groups in the energy
democracy.
Enhancing women's education on clean and sustainable
energy innovation.
Empowers women to enter the energy sector, and start their own enterprise.
Scalability / replicability
The cooperative model is easily replicable and can be
adapted to other regions and countries.
Boosting the local economy and energy security via
decentralized renewable energy production and use.
Plans to develop 3 more photovoltaic parks using the
produced energy for electromobility.