8th March is International Women's Day, every year, yet this year has brought on top of the climate crises and a worldwide pandemic, more war – unrevealing the toxic masculinity of authoritarian leaders: Not respecting peace, not respecting the change we really need and not respecting gender equality and human rights.
Take the chance to follow up feminist campaigns around the world and make 8th March last more than a day.
If you have an on-going campaign yourself you would like to share on this page, feel free to contact focalpoints@womengenderclimate.org
Stand For Her Land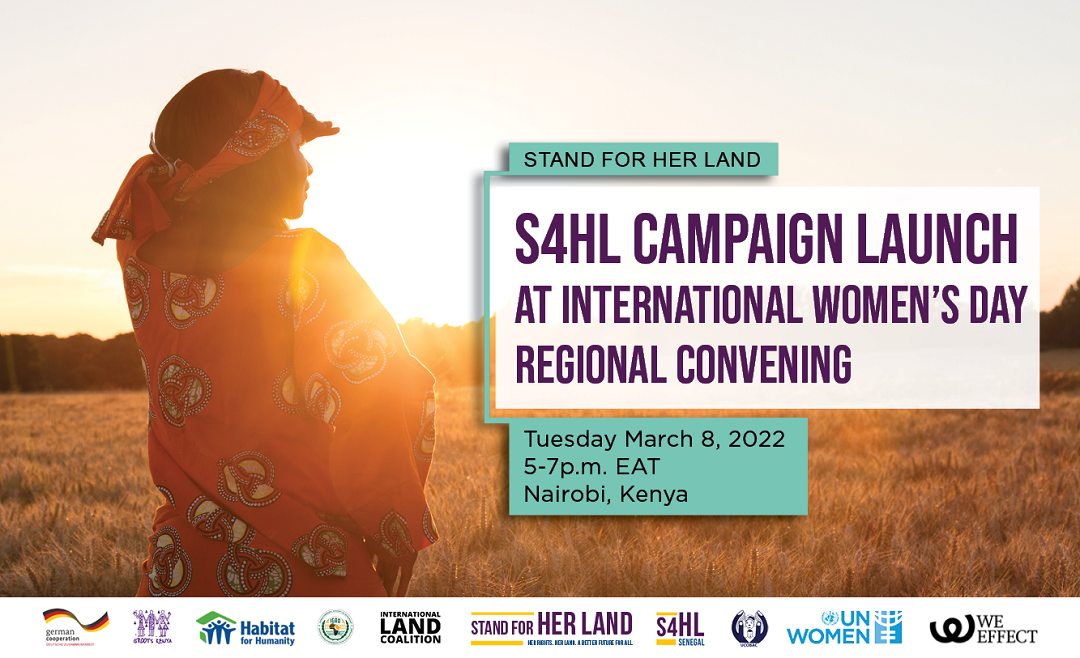 Join leaders and women's land rights actors from across Africa and the world to celebrate International Women's Day and our shared vision for accelerating secure women's land rights as a foundation for achieving gender equality, women's empowerment, and sustainable development.
Women's rights to land, housing, property, and natural resources are fundamental human rights – foundational to livelihoods, food, shelter, peace, security, identity, status, and power. We cannot address the climate crisis or achieve gender equality without the foundation of women's leadership and their equal control over land and natural resource rights and governance at all levels.
We must act urgently. Now is the time for governments to implement national laws that guarantee women's equal rights to land and property, and fulfill their commitments under Agenda 2063, the Kilimanjaro Charter of Demands, the Sustainable Development Goals, and international human rights frameworks.
The Stand for Her Land campaign is investing in grassroots women's leadership across the African Continent and globally to catalyze the movement for women's land rights. We are calling on governments and development partners to prioritize efforts to close the implementation gap – the divide between strong legal standards and the realization of those rights for women on the ground.
The Stand for Her Land Campaign Launch event will:
•    Mix high-profile government and intergovernmental speakers and grassroots women leaders to showcase the power of women's land rights to #BreaktheBias, the theme of International Women's Day 2022
•    Be participatory, allowing for our remote and in-person audience to share their vision for gender equality and climate action, and how women's land rights can further both and accelerate gender equality
•    Highlight the start of a 5-year project funded by the Government of Germany (BMZ) to catalyze efforts to implement women's land rights in Senegal, Uganda, and Ethiopia, part of a growing movement for women's land rights on the Continent
•    Feature an exhibition hall where partners can display their work on women's land rights, climate action, and women's economic empowerment and gender justice
•    Be accompanied by a day-long event bringing together over 200 participants from several African Countries in the IGAD Region to celebrate progress and explore synergies to advance secure women's land rights on the African Continent.
Find more information on the campaign and to join the event on 8th March here. The social media toolkit can be accessed here.
Campaign of Campaigns: #EveryWomanEveryRight and #8M8demands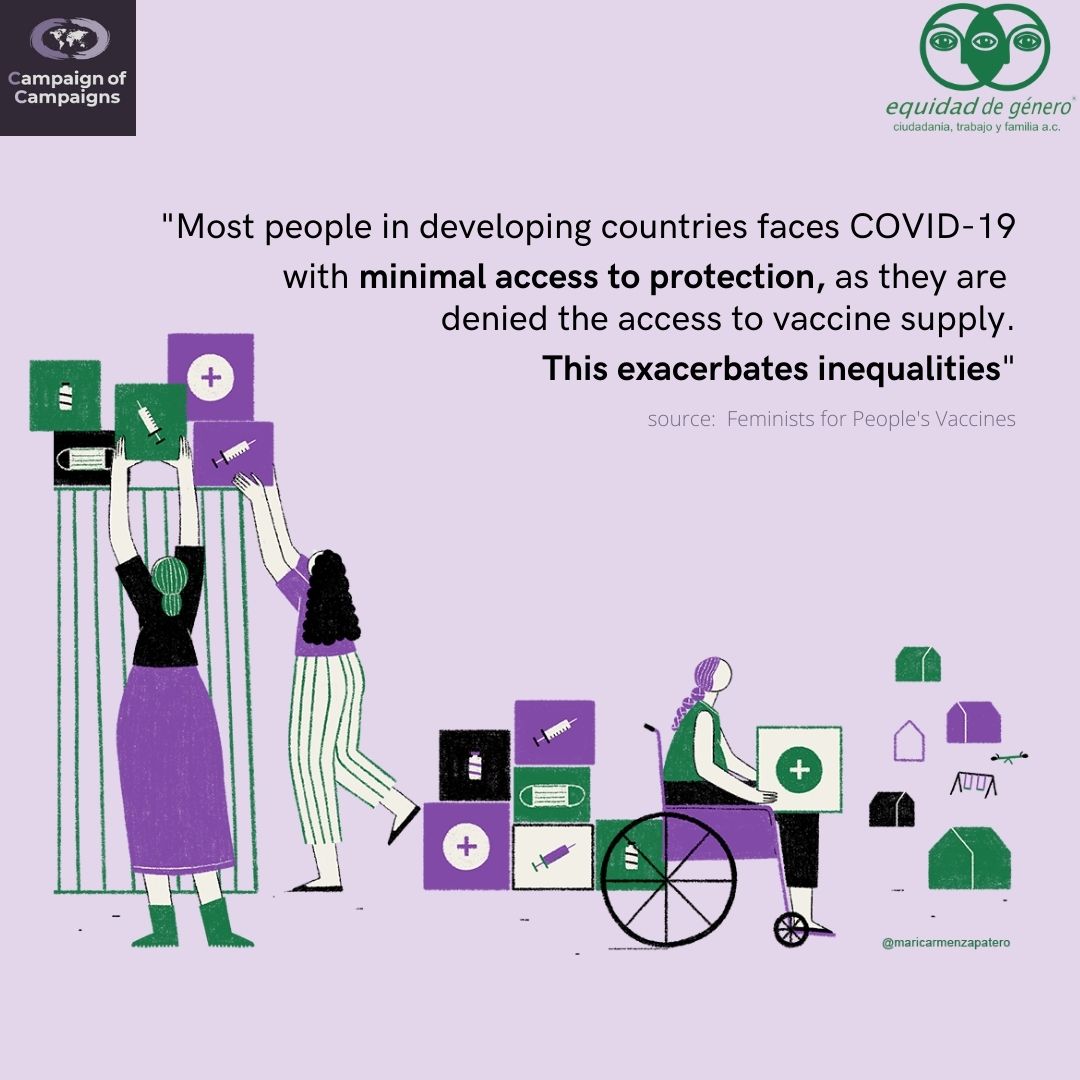 Organized by Campaign of Campaigns and Equidad de Género: Ciudadanía, Trabajo y Familia invite you to join us in a joint 8 day campaign raising our voices for multiple global demands.
Starting on International Women's Day (March 8), we will be demanding climate justice, debt cancellation, fiscal justice, equal access to vaccines, and proper recognition of unpaid care work all through the lens of gender equality. We will be focusing on multiple entry points because the most pressing global challenges are interconnected and cannot be adequately addressed unless it is from a feminist perspective.
We would also like to recognize the work and previous campaigns of our friends and colleagues such as Feminists for People's Vaccine, Eurodad, Latindadd and many more by including their voices in this 8 day campaign.
The official hashtags for this campaign are #EveryWomanEveryRight and #8M8demands
Please find the social media toolkit prepared here. Please note that each image is to be used on an allocated day.