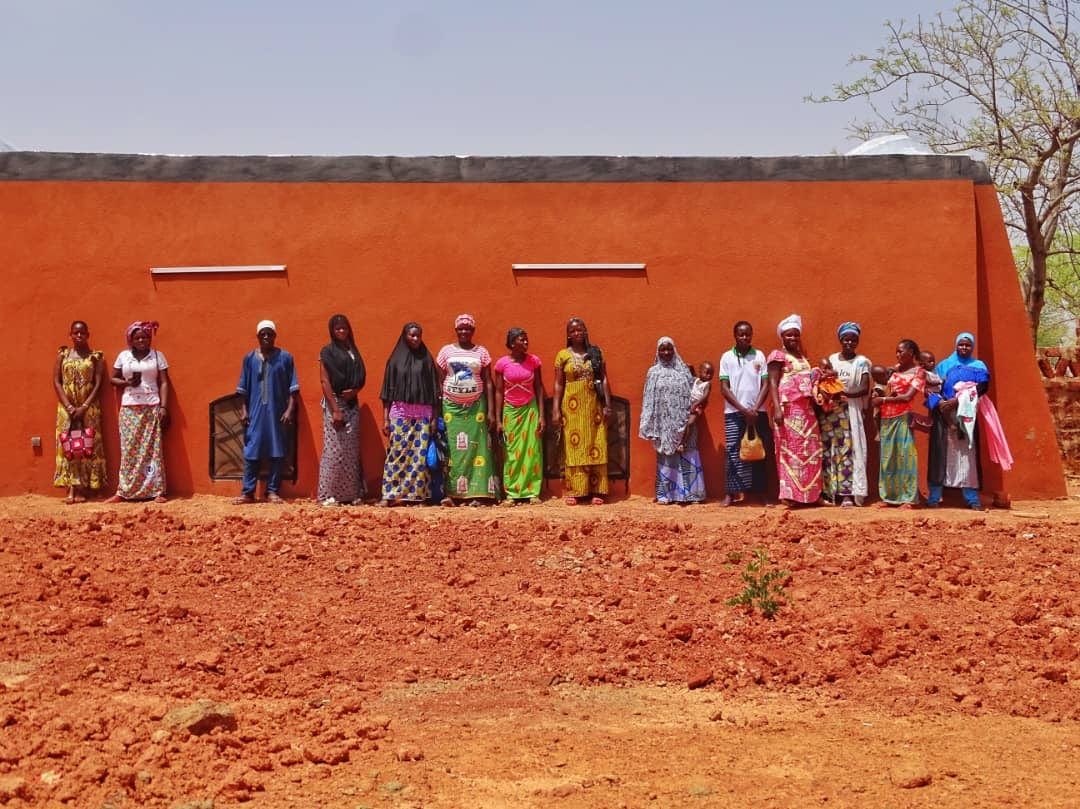 Description of the project: The P3 project – Plastic, Project, Pochette – fights against plastic pollution in the city of Ouahigouya by training young women in creative recycling of water bags, and promoting local know-how from Burkina Faso. Plastic bags, which pollute the soil and water sources, are collected and reprocessed in a creative range of fashionable accessories. Their sale on local and international markets provides a decent income to 22 women beneficiaries. Movement France creates stable jobs, improves living conditions, and stimulates a green and local economy. Thanks to a wide network of partners and a responsible ethical vision, conveyed through awareness-raising actions, this association promotes a sustainable and inclusive development approach.
Climate impact: The proliferation of plastic in the city and surrounding areas has significant health impacts on livestock and people, causing ecological damage, including GHG emissions. Citizens mobilization actions make it possible to collect about 300 kg of plastic per month. The recycling process chosen by Movement France, as well as all its activities, are part of a resilient approach, including the choice of sustainable construction materials, a photovoltaic installation, and the use of natural and biodegradable detergents for the treatment of plastics.
Gender impact: P3 currently ensures better living conditions to 22 employed women, providing their children with access to schooling and care. Freed from poverty, women are trained at all stages of the manufacturing process and involved in the orientation and implementation of the project through monthly participatory meetings. The structure gives young mothers the opportunity to organize their daily working time according to their availability, guaranteeing them great autonomy and flexibility in their work.
Scalability/replicability: Thanks to a virtuous business model and sustainable production methods, this project can be replicated in Burkina Faso and in countries facing plastic pollution. Technical training based on local knowledge is accessible; enhanced living standards ensure the commitment of beneficiaries. Movement France is creating with local builders an Artisanal Plastic Recycling Centre in Ouahigouya -CARPO- based on an ancient Egyptian vault technique using natural materials such as earth and stones. This center aims to create 40 jobs by 2020.