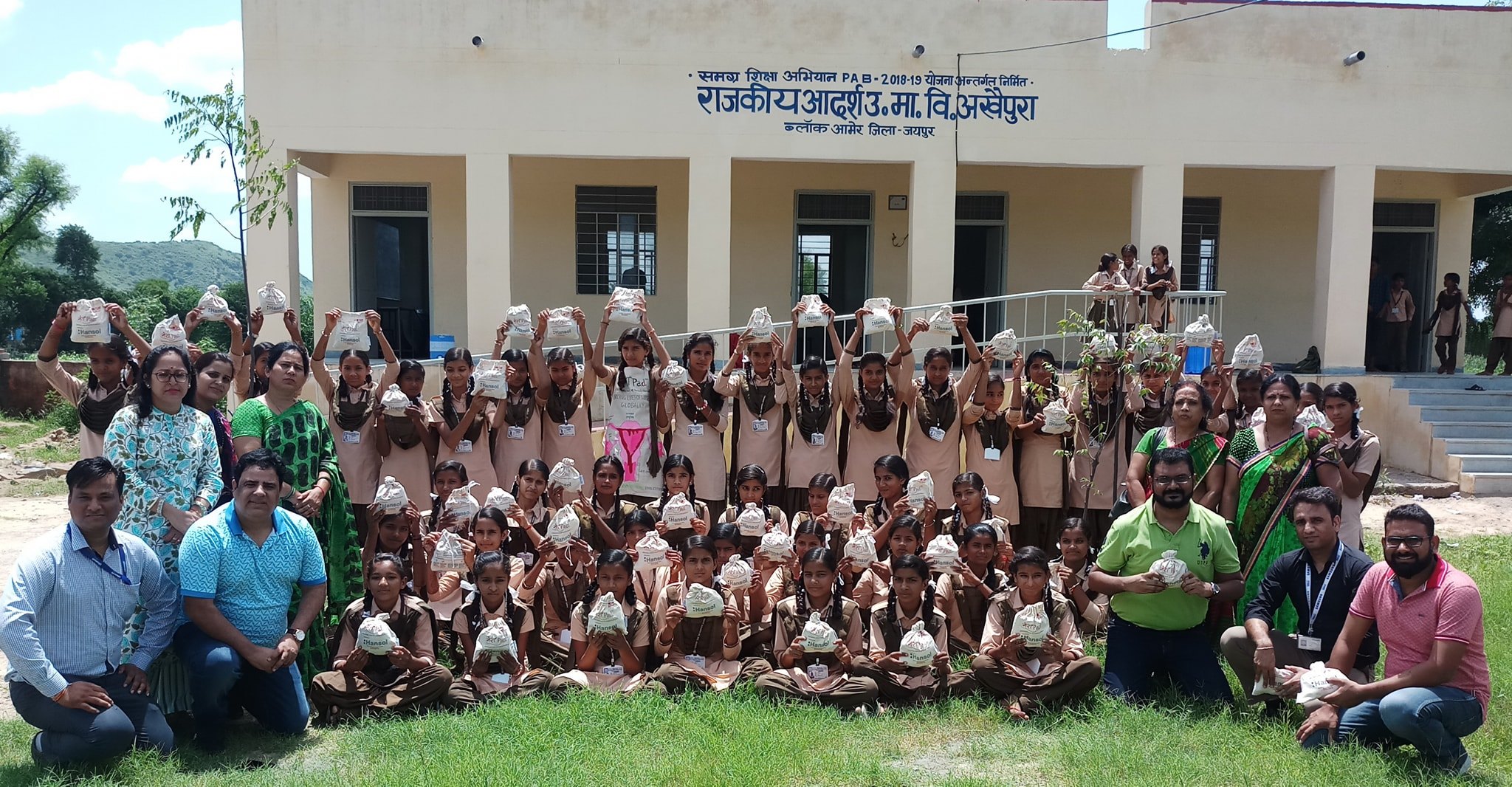 Description of the project: This project addresses the interconnected challenges of plastic waste, extreme poverty, unhygienic practices during menstruation, and sustainable livelihoods. It enables adolescent girls and community women to lead healthy lives by breaking myths and taboos surrounding menstruation and creating awareness about healthy practices. More than 6,500 Mera Pads -reusable cloth pads made from bamboo- have been distributed. Their production and sales have created new jobs for 25 women, improving the livelihoods of their families. Over 7,500 women and girls have been trained in menstrual hygiene through 92 Workshops in 30 villages across 8 districts of Rajasthan. Awareness raising programs were also organised for boys and men to break the cycle of menstrual discrimination.
Climate impact: Disposable sanitary pads result in the unsustainable discharge of millions of tonnes of plastic waste all over the world, which are nearly non biodegradable. One woman using disposable pads and tampons for menstrual hygiene will generate around 150 kg of plastic waste during her entire life, with an estimated carbon footprint of 900 kg CO2. This project has thus far supported 1,626 women with 6,504 reusable cloth pads, saving 31,219 kg of plastic waste and substantially reducing carbon emissions.
Gender impact: Access to safe menstrual hygiene can be a matter of life and death. Patriarchal discrimination of menstruating women still prevails in India. With affordable, sustainable alternative pads, this project has created jobs, improved the life of 1,626 women and raised the capacity of 7,500 girls and women on menstrual hygiene management. Programs to sensitise boys and men break gender taboos. Pragati Sakhis -environmental ambassadors- are selected to educate and empower women in their communities on environment and health.
Scalability: Started in one village in 2015, Spotless Dame has already been replicated in 30 locations from 8 districts. Pragati Sakhis -environmental ambassadors- endorse the role of multiplicators and ensure up-scaling. The business model based on a sustainable production with local materials and local people is easy to replicate. By 2030, the non-profit organisation aims to provide 1 million women with Mera Pads, creating sustainable jobs for at least 1,000 women.