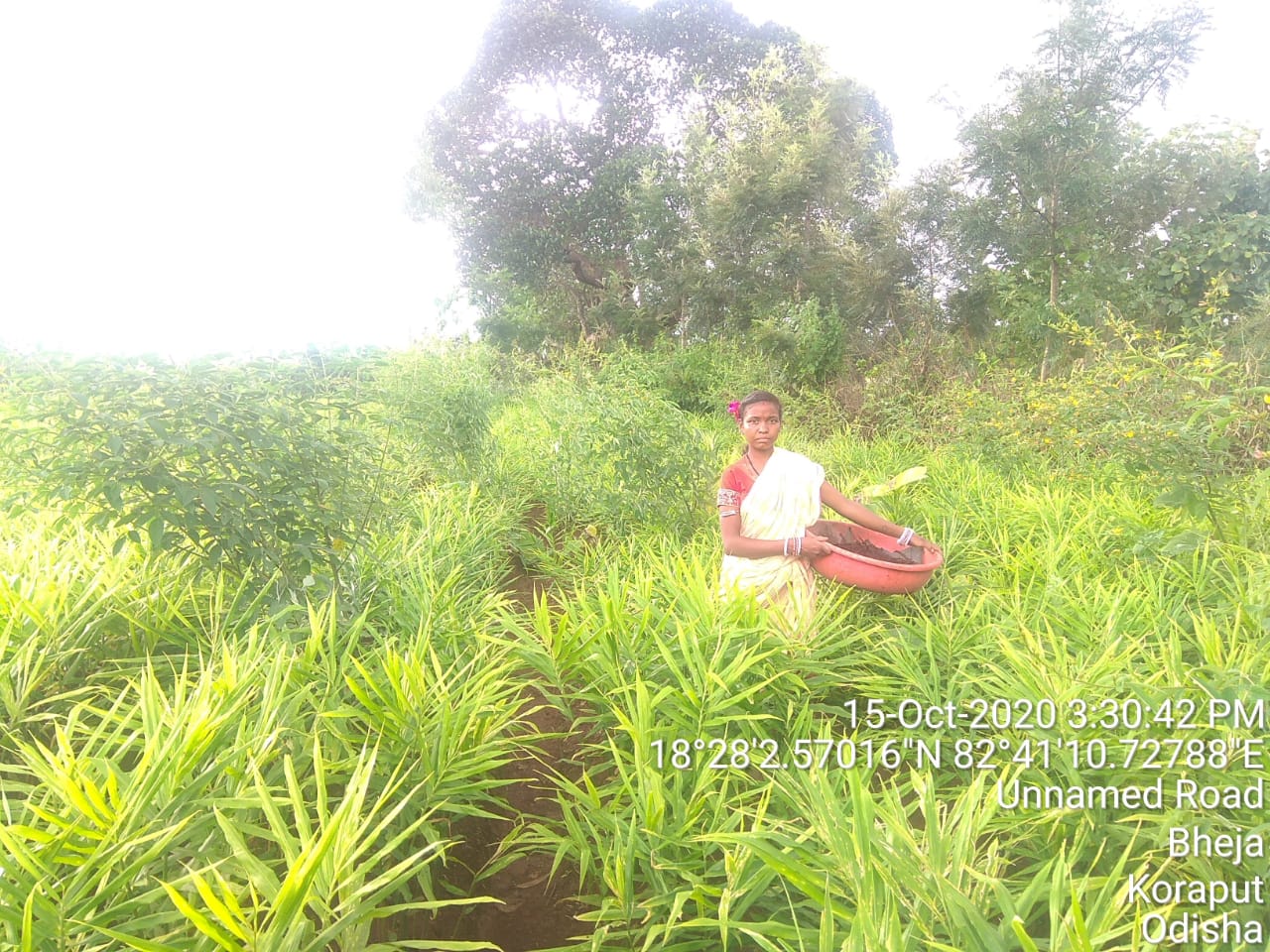 Description of the project: Pragati is focusing on conservation and multiplication of indigenous varieties of seeds, facilitating seed exchange among farmers, mobilizing youth and enhancing their skills for revitalizing sustainable agriculture and involved in field research on indigenous seed systems and their relevance for Sustainable Development Goals of reducing poverty and hunger, ensuring gender justice and climate change action. Pragati is promoting renewable energy for irrigation, increasing women's access to water for domestic uses and safe drinking water which are building resilience to climate change effects and gender equity. Pragati has promoted gender friendly farm equipment for women farmers which has reduced drudgery of women in farming.
Climate impact: System of Rice Intensification (SRI) creates aerobic soil conditions through shallow and intermittent irrigation, which contributes to better crop yield and food security, drop in production costs, and reduced freshwater consumption (-40%). This remarkable water management system in rice paddies, as well as reduced use of chemical fertilizer have resulted in substantial methane reduction, with significant mitigation and adaptation impact.
Gender impact: Thanks to the training and mentoring activities, confidence and self-esteem have risen in the mind of 8,200 women beneficiaries from 315 villages. The initiative has created space for the women to participate in local, state and national forums. They take leadership roles in communities to discuss and act on climate issues impacting their lives. They motivate peers to adopt innovative technologies for resilient agriculture. Men in the villages acknowledge their significant contribution, which is transforming the gendered power relations.
Scalability: SRI has the potential to involve many more farmers across the region as it is a methodology with proven results. Replicating SRI organic practices can have far-reaching positive impacts on a large scale, such as increase in food production, releasing the financial burden on farmers and promoting a more sustainable economy, with improved nutritional food security. Applying the principles of SRI in other crops and crop diversification will revive biodiversity and protect soil and water quality.
2020 update: The solution has been upscaled to reach out to more and more farmers and extended to millets, pulses and vegetables with organic practices. The women farmers are conserving and multiplying indigenous seeds which are tolerant to climatic stress and ensure production for nutritional food security. More than 40000 farmers are adopting the improved technologies like System of Rice and Millet Intensification which has contributed to increase in production with indigenous and stress tolerant varieties and organic practices with less water. We have also demonstrated Natural Farming which is climate resilient, conserves the natural eco-systems and women play a significant role in the whole process.